How other people see us is depending on our appearance, behaviour, personalised style and also our clothing as todays stripper clothes are like a second skin, an inseparable part of our body. Our clothing is a form of non-verbal communication, it shows what kind of signals we want to send towards the world about ourselves and also represents our inner world. Our job allows instant transformation from an average, shy girl to a dominatrix or to a sexy secretary.
The devil is in the detail of your Stripper outfits.
We attract attention with the assistance of our stripper outfits. Professor Albert Mehrabian's study (Silent Messages) contains lots of information about non-verbal communication. In the end of 70s, he developed his communication model, in which he demonstrated that the impact of people on each other depends on appearance and behaviour (55%), speech manners, the use of one's voice, such as tone and intonation (38%) and only 7% on what they are literally saying. We judge quickly depending on what we see.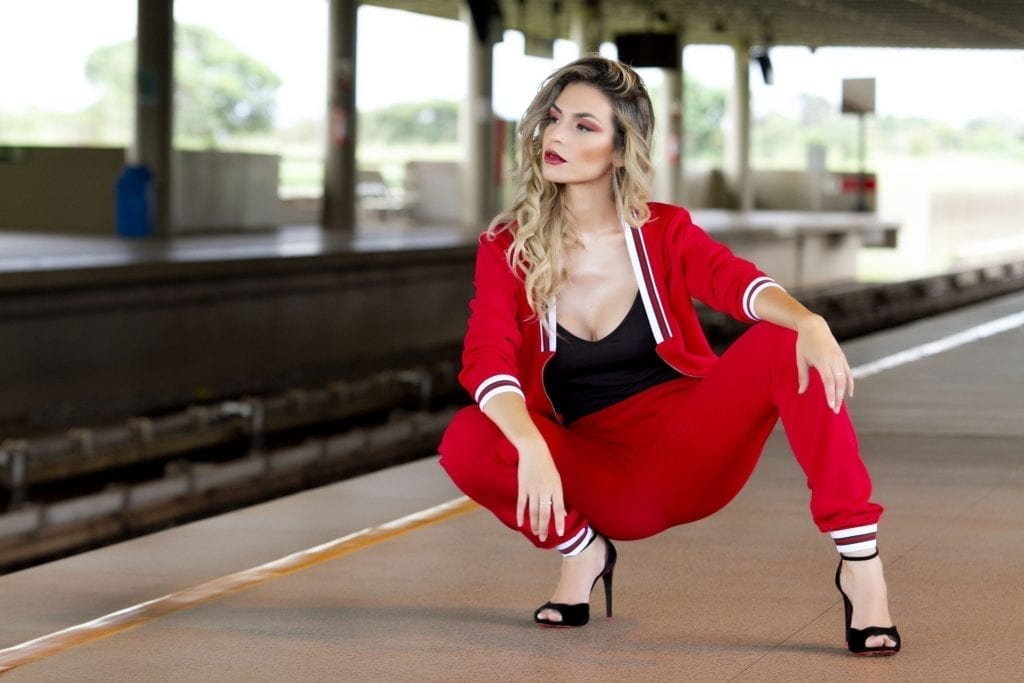 Usually, when people mention body language, we're thinking of the conscious and unconscious moves and postures such as facial expressions and body movements. Indeed, the sexy stripper clothes we wear can also serve as a form of body language. Pole dancing is indeed fun, we can work out in sexy stripper outfits. Some girls feel more confident in bra and G-string, while others prefer to wear a long, elegant gown. It is essential to choose the right exotic dancer dress to be prettier and more self-assertive. Those who satisfied with their look have higher self-esteem, and other people also respect them more. Of course, not only our clothes but a fit body, a healthy diet and sport important too. When we satisfied with our look, we can behave more relaxed and carefree. When we wear clothes suit to our personality, people notice our inner beauty first then the clothing.
Stand out from the crowd with different stripper wear.
Try something different, for example wearing different stripper clothes than the other girls. If everybody wears lingerie, you can choose a long see-through gown. It makes customers curious about why you are different than the rest of the girls. Use everything that attracts attention. Be bold, be visible!
Wear fluorescence colours.
Wear fluorescence colours. A blacklight also referred to as a UV light, is a lamp that emits long-wave (UV-A) ultraviolet light. That is causing white clothing to glow light-purple. Ultraviolet radiation is invisible to the human eye, but illuminating certain materials with UV radiation causes the emission of visible light, causing these substances to glow. UV fluorescent dyes that glow in the primary colours are used in textiles either to enhance colour under daylight illumination or to provide special effects when lit with UV lamps.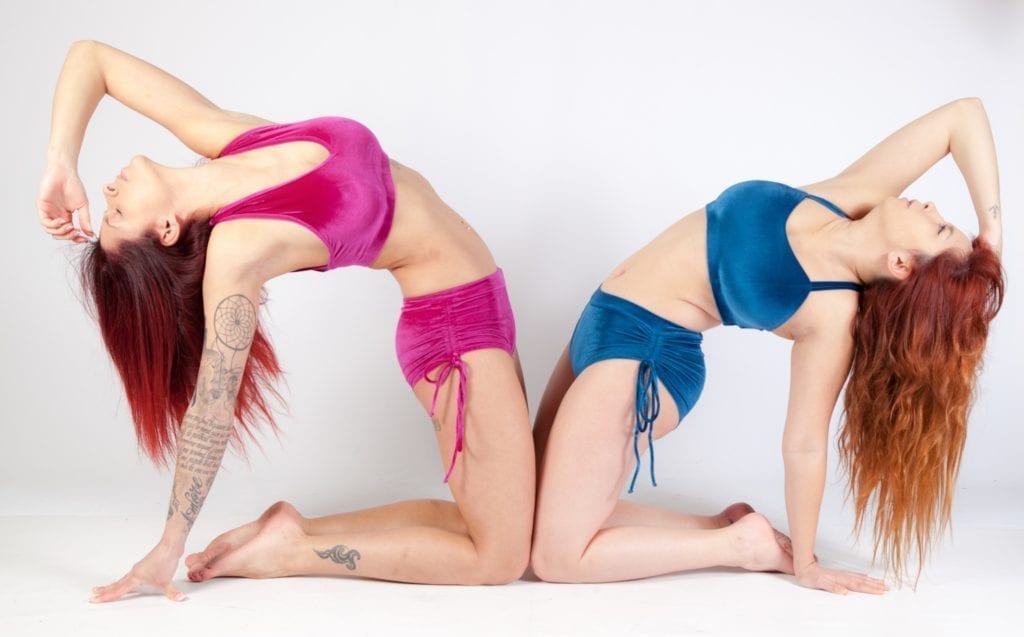 Shiny materials also serve the purpose. Choose metallic or holographic spandex or glitter fabric, they come in all colours. It can be a velvet gown or satin lingerie, the light will bounce off of the material, creating an eye-catching look.
Glitters, beads, Swarovski crystals can be easily added to your bra or dress and emphasise the preferable body part.
Choose the right colours on your sexy stripper dresses.
The colour of the top is reflecting on our face, guides the focus to the lips and verbal communication. When we choose the colours that suit us the best, we look healthier, prettier, younger and attractive, our eyes become brighter, and our skin appears smoother. On some days when our mood is happy and carefree, we like to reflect it on our stripper clothes. When we feel a little bit lonely, or we don't want to be in the centre of attention we unconsciously choose darker shades and avoid bright colours.
The bright colours highlight and emphasise, while the dark ones conceal. Each colour has an effect on our mood.
We often choose black lingerie sets. Elegant, sophisticated, but as a colour can create distance between two people. This is not what we want when we do our hustle. Black, together with another colour, makes a bold contrast effect though.
White is fresh and clean, but if you're not a neat person, avoid it as on a white dress, every little stain is visible. Spiritual healers often wear white clothes. Wear white when you feel your energy level is distracted, and you need to lift up your mood.
When you feel tired, red can give you energy and self-confidence (but be careful, wearing too much red can you make appear aggressive!)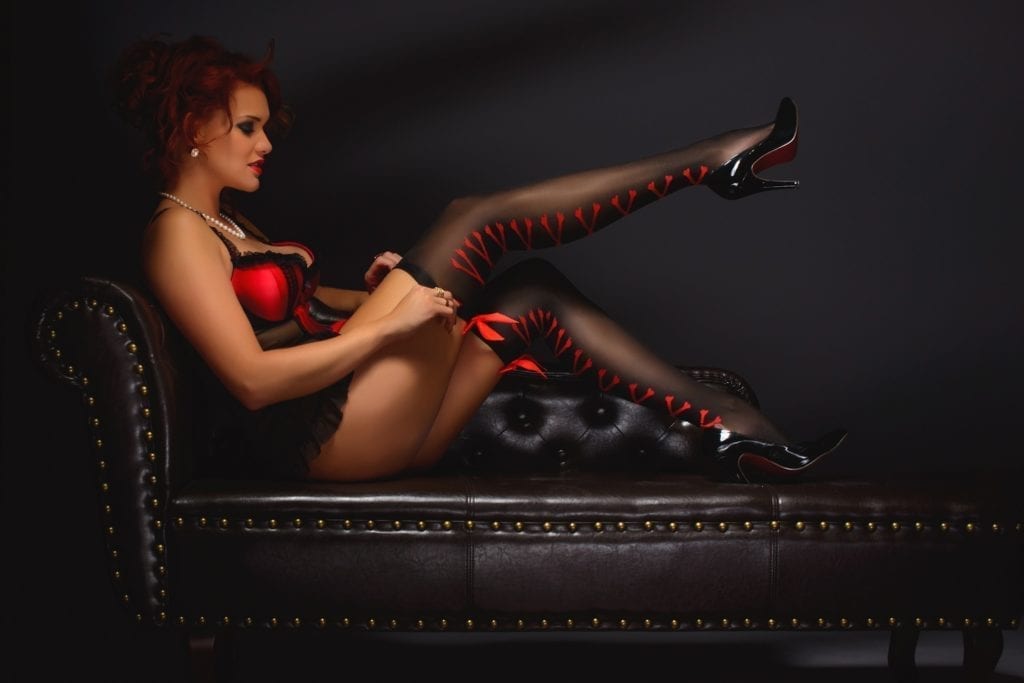 Bright yellow and orange are the best colours in the dark to be seen. They make you seem happy, friendly and fun.
Pink is the most feminine colour but also indefinite.
Wearing green or blue colours, you appear as a reliable and trustworthy person, it's the right choice when you want to build trust with your regular, but also can be boring.
Own several colours in your stripper clothes wardrobe!
Knowing your shape and figure.
Being nearly naked on the stage, we want our body to look perfect, but it's not always the case. Our platform heels make wonder with our shape like balancing our proportions but can't correct everything. Unfortunately, we don't have all the classic bombshell look with a full bust, hips, thighs, and round butt, so here are some tips on finding the perfect stripper wear.
Athletic body type with broad shoulders:
Try to avoid crop/tank tops, strapless bras, boy-cut hipster briefs or shapeless full-pieces. You can balance out your body emphasising the waistline and the tights with suspender/garter belt or under-breast corset and stockings/hold ups. Super cute lace footie socks make your legs look shorter. Giving the illusion of more feminine curves and an hourglass figure is quickly done with a push-up bra. You can also try an asymmetrical neckline. Tops or bottoms with ruffles and embellishments add femininity and can create the appearance of more curves. Dresses with slashes or printed panels along the side create curves.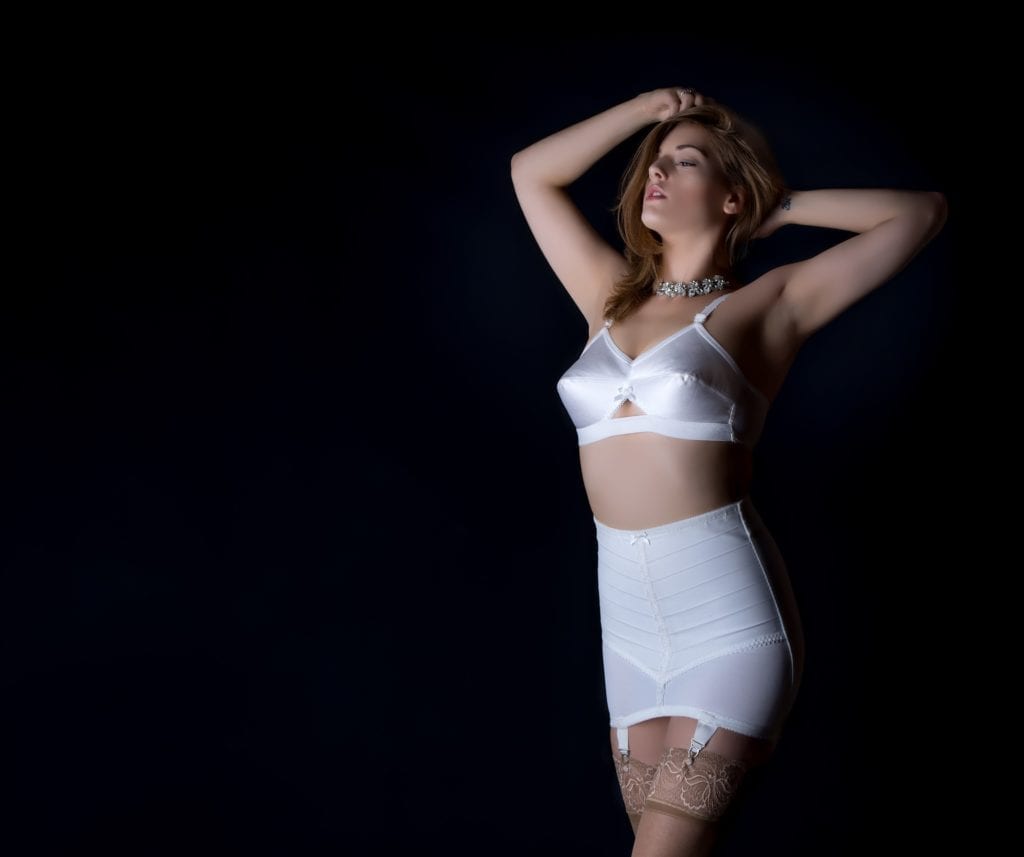 Tummy concealing:
If you need to cover the abdomen and hide untoned tums, a high-waisted bottom works miracles. Tankini also helps to smooth out your middle part. Shirring and ruching work too. The gathered fabric hides bulges and creates definition in the waist. Highlight your lean legs with high cut bikini bottoms and tummy shapers. Dark, solid colours create a slim silhouette. An under breast corset can also help to conceal your stomach. A one-piece body or dress with a plunging neckline will lead the focus to your upper body, rather than to your tummy. Any of the above, select the one you don't need to take off when performing topless.
Flat Booty:
Avoid full-coverage bottoms and don't emphasise the waistline, if you're slim and have a tiny bum. Pleated miniskirt is the best for you. Showing a little cheek is also preferable to. Emphasise your hips with bright prints, playful patterns, frills and ruching as they give the illusion of a round bum.
The pear shape:
If you're curvy at the hips and thighs and smaller on top, avoid a boy short or thick-banded bottom. An eye-catching plunge top draws the eye upward, especially combined with a dark coloured, plain bottom. A longer skirt can help to conceal part of your upper leg.
Small boobies:
The most awful time trying to find a dress that doesn't make the small natural boobs look ridiculous without a bra. Triangle tops and padded push-up bras offer extra lift and can create cleavage but wearing a bra under most of the dancer dresses seems so tacky. Avoid open front and deep neckline, but you can make your breasts seem to be bigger with added embellished detailing, bows, ruffles, beads and patterns to create the illusion of curves.
Large bust:
Most of the dresses seem designed for girls with shapely boobs or implants. Bra tops with underwire and adjustable straps and double-stitched bands provide the extra support you need. The thicker the strap, the more support.
The less is more with sexy exotic dancer clothes.
Forget those full wardrobe with unwearable and cheap stripper clothes. Choose quality ones. Most of what's available online look cheap and often poorly made. Regular stores sell some sexy pieces, but you have to keep scouring often, and when it's gone, it's gone. You will not find it again.
These days lots of us are rocking hot in lingerie sets but not so easy to find the best long dresses or short dresses, 2 pieces sets. They need to be not only sexy but super comfy and functional. We also need clothes that so easy to slip right out of them. The set can be gorgeous but don't buy it if it's difficult to take off (unless you're able to make minimal changes on it, for example, to sew a zip) It's not sexy on stage when you have difficulties to peel off your clothes during your performance.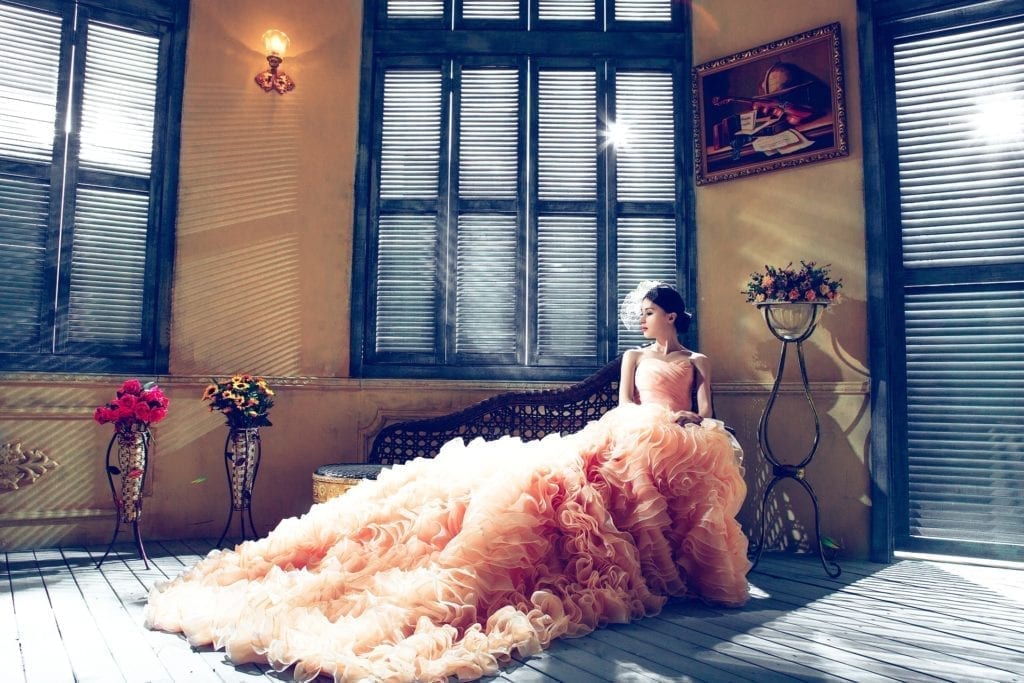 We all have our favourite money making outfits. Take care of your stripper wear, don't wash them in the washing machine all the time, they prefer hand wash with lukewarm water. Don't put them in the tumble dryer, it quickly destroys the lacy parts. If you have a chance, when you buy a set take two panties, they need to be changed and washed more often.
Invest money in your stripper clothes, they are your money-maker assets.
B. Lindsay Belan
heartbrokenstilettos@gmail.com